17 April 2013, 01:02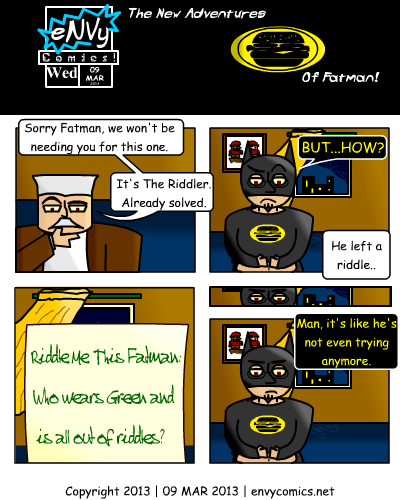 —
Zebobbybird, Editor and Administrator (of pain)
Critisize, judge and insult us
10 April 2013, 11:30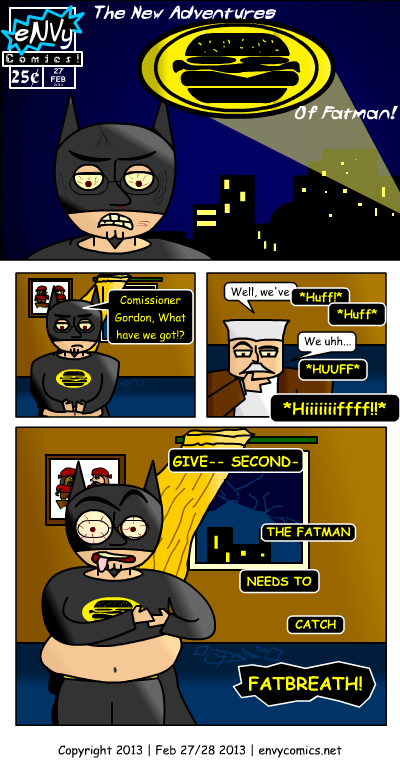 —
Zebobbybird, Editor and Administrator (of pain)
Critisize, judge and insult us
3 April 2013, 12:19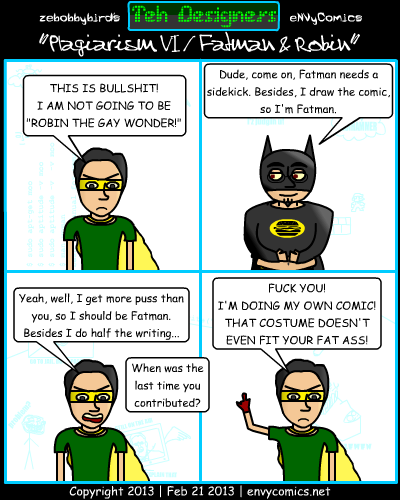 —
Zebobbybird, Editor and Administrator (of pain)
Critisize, judge and insult us
1 April 2013, 05:39
That's right folks, all April, it's plagiarism month all over again.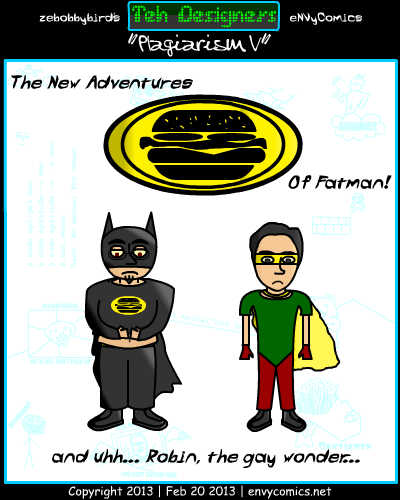 —
Zebobbybird, Editor and Administrator (of pain)
Critisize, judge and insult us
26 February 2013, 03:21
So what exactly are we doing?
Well, we here at eNVy Comics are attention whores. That's right, can't get enough… and suffice to say we don't get much attention.
So, in order to get s'more attention, we have decided to open up a tumblr account.
If you like what we do, you should follow us on tumblr, because I have some neat shit planned for you!
Heads up, we'll be posting new comics again very soon, and will be showing our latest creations on tumblr for a while, just to promote it.
—
Zebobbybird, Editor and Administrator (of pain)
Critisize, judge and insult us